Pab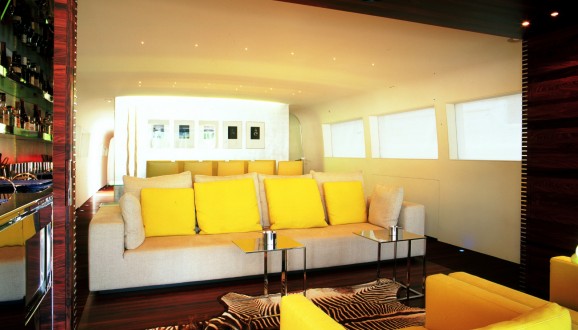 About the project:
PAB is a yacht manufactured in the 2003 by Naval Construction Site of Lavagna under the Shipping Bureau supervision. It got the 'Cross A1 Yachting Service AMS of Malta' Certification. In 2007 it was completely renovated, having its interiors re-designed on the project of the renowned architect Ivana Porfiri with an unconventional approach regarding shapes and materials. The request was to create fascinating lighting scenarios, hi-fi and home video systems coherent with the style of the boat.
VBS' solution:
Smooth and funcional lighting system allows to enjoy even more the architecht's design and the general stay on the yacht.
The hi-fi and the home video systems are perfectly concealed within the environment, ensuring at the same time the highest performances in any sailing condition.
Wi-fi and Lan network grants fast and stable internet connection, while a digital mutimedia archive provides great quality entertainment.
All of the technologies can be easily controlled with elegant and intuitive softwares through touch screen and portable devices.