Monza Home Cinema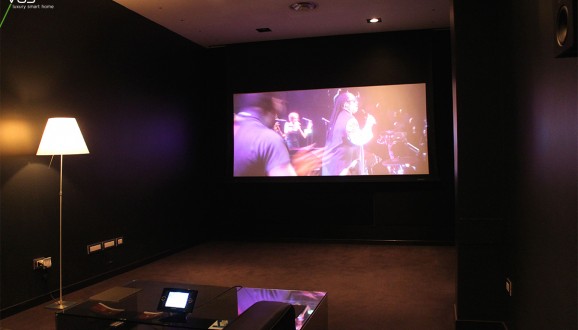 About the project:
In 2012 VBS opens this showroom in Monza. Its purpose is to present the public the unique performances and advantages of VBS' "no compromise" audio/video system, set up inside of a comfortable and elegant context.
VBS' solution:
This high quality system has been realized using Steinway Lyngdorf loudspeakers and electronics, in particular IW26V and H model how central and frontal, S model how rear & side speaker and LS subwoofer series.
Motorized drop down Ronco video projector provides elegance within the use of technology, ensuring at the same time the highest quality of entertainment and pleasure.
The devices are controlled by Crestron touch screen systems, allowing the user to interact easily and quickly with all of room's settings.