Guilty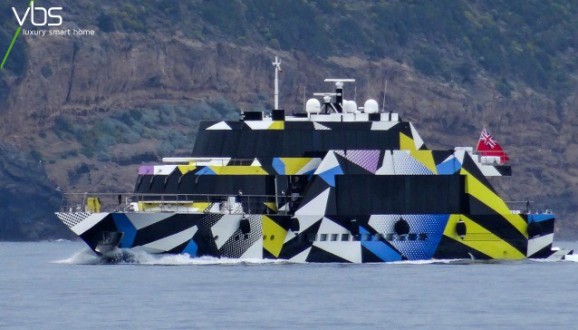 About the project:
Art, design and nautical world meet eachother on Guilty mega yacht, a 35 mt ship originated from the skills of the famous designer Ivana Porfiri and from the art of Jeff Koons, one of the major contemporary artists. The yacht is not only one of the biggest ever built but it has been defined as the greatest artwork with this artist's signature. What is certain, it does not sail unnoticed thanks to a rare ad unique hull made by Koons following several inspirations. Geometric forms and colors with a strong recall to pop art for a yacht that represents an "unicum" in nautical world. The intervention of VBS was focused on the creation of fascinating lightning scenarios, hi-fi and home video systems coherent with the overall design.
VBS' solution:
Smooth and funcional lighting system allows to enjoy even more the architecht's design and the general stay on the yacht.
The hi-fi and the home video systems are perfectly concealed within the environment, ensuring at the same time the highest performances in any sailing condition.
Wi-fi and Lan network grants fast and stable internet connection, while a digital mutimedia archive provides great quality entertainment.
All of the technologies can be easily controlled with elegant and intuitive softwares through touch screen and portable devices.